EroProfile is an amateur site that is inspired by social networks. This site has more than half a million users from all over the world, and all of them have their pages you can visit. The users decided what will they share, including there age and other details like tattoos, height, weight, hair color, and other properties. Users can also put online their picture galleries and videos, but if you are not their friend, you'll either see a limited amount of content or nothing at all.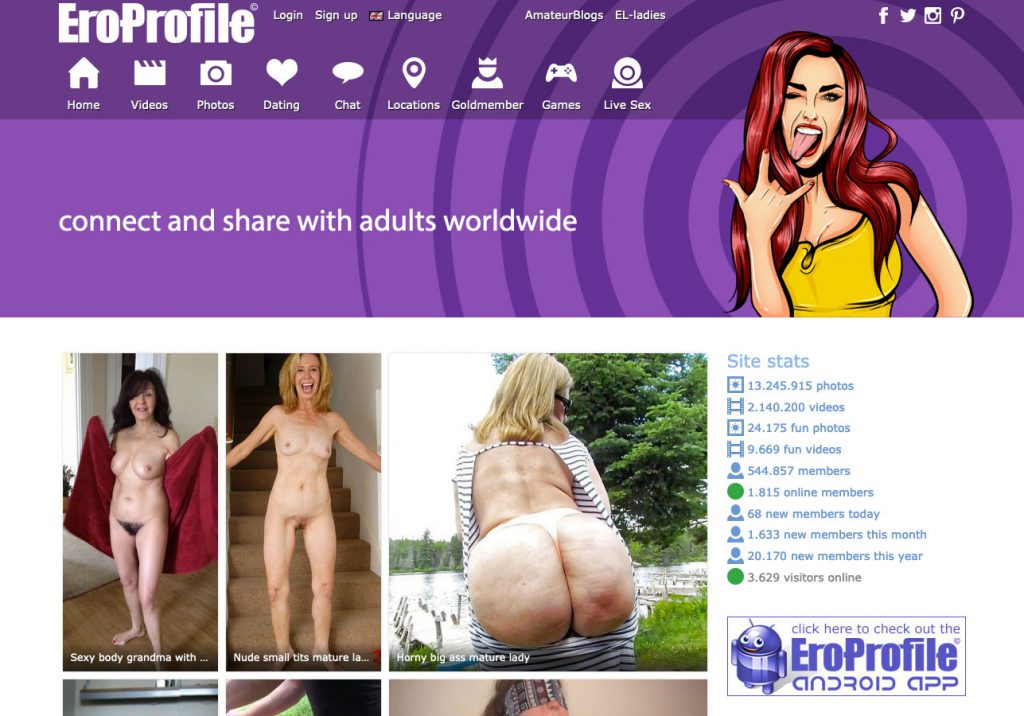 Difference Between Free and Gold Member Accounts
Search option is critical here, so you'll have to use it to find people that interest you. Here lies the key difference between free and the gold member account. If you are a free member, search criteria are limited, so you can only find people by the place where they live (country, region, and city), their age and if they are looking for a male, female, shemale or a couple. Gold members have many additional options, so if you want to find only tattooed girls with glasses and fake tits who loves anal sex, you can do that. Free membership is a decent way to start, as you share your videos and pictures and send 20 messages per day. That's not all, as you'll also find video and photo library. This part of EroProfil functions like your typical free porn site, with amateur content posted by its users.
Watch and Share Movies or Connect With Locals For Sex
Video player loads quickly but it doesn't offer many options besides full screen and volume control. Still, if you click on the three dots, you can also download the movie, even without registering. Don't miss viewing the Eroprofile latest videos by visiting https://thecamdude.com/eroprofile/.
As for the interface, EroProfile looks beautiful, but it's vital that you register if you want to see what it has to offer. At the moment there are five languages available. As for the main page, you'll see explicit pictures of its members, but there are no links to get straight to their profile pages. It can be a bit confusing as this not your by the numbers free porn site, but as we said, once you start exploring and make your circle of friends, things will begin to look much better. This place offers you a chance to date a person that has the same sexual desires as you, and that is too tempting to miss, especially since it's free.